Thinking about having your wedding in church?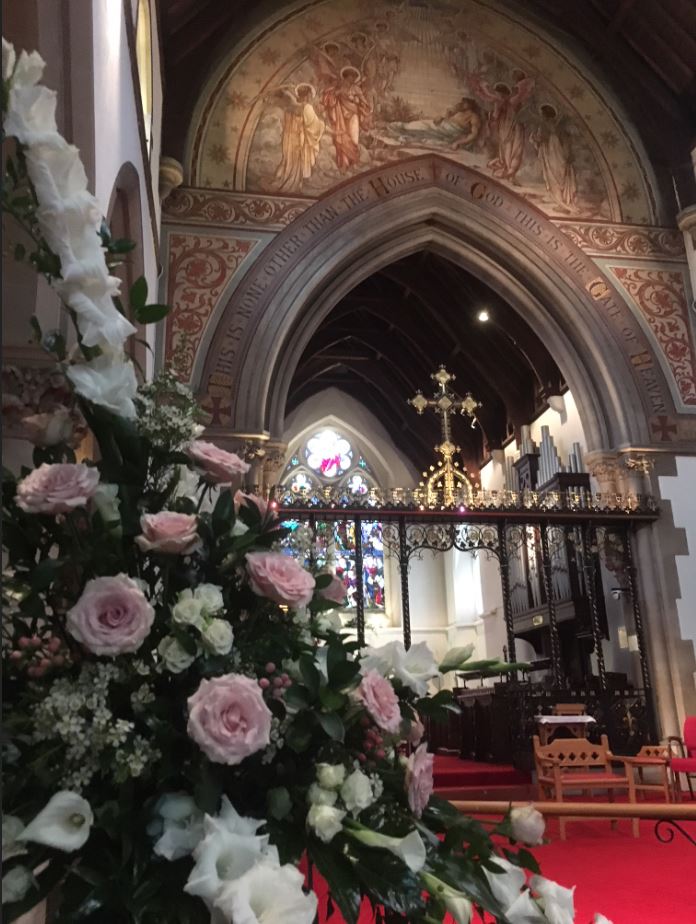 Our church is a beautiful historic buidling in the heart of the community where couples have been making their marriage vows to one another for over 150 years. A wedding in church sets your journey of marriage off with the blessing of God and we are delighted to share in this with our wedding couples.
St Luke's Church has seating for around 250 people and both a piano and organ for use during services. We welcome photography and videography of weddings and our clergy will guide your photgraphers on the day. Our flower team can also help with decorating our church buidling for a very reasonable cost.
Currently a summer church wedding costs around £800
Anyone who lives in our parish can marry here in their parish church but wherever you live, there are also many other connections to St Luke's which allow you to marry here such as being baptised here or if you parents or grandparents married in this church, or if you attend the church.
We also offer services of blessing both following a civil wedding ceremony and to celebrate special times such as a silver wedding anniversary, or to renew your weddings vows at any time.
If you are being married in a church not in this parish, but live here, then we will read your banns of marriage- just contact the church office for more details (these must be read up to 3 months before your wedding).
For full details of all these opportunities please visit the Church of England Wedding website or get in touch with us to meet with a member of our clergy team to discuss all of the details of your big day.